When I linkbuiild I always try to think this way: "If a had a great product, worth spreading the word and worth being linked from outside sources, which would be an average natural pace?"
Let's say I had invented a new gadget to help in cooking procedures called
CookingMaster2000
and with the site
cookingmaster2000.example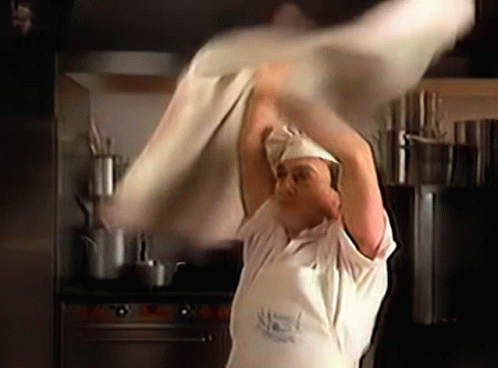 First linkbuilding process:​
First of all, generally as a new startup trying to move my product, I would start by setting up my social media, maybe Twitter, Instagram and Facebook, and then start posting my site on those Social Media for free and without issues
After that, I may ping some famous cooking pages both on TW or FB to show off my product and see if I may draw their attention. In case it works, the most logical result will be some TW retweets/FB shares being taken in place.
So, here we see a first linkbuilding opportunity
that we can start faking for the first week: go to a SM panel and start faking some retweets and shares from a post in both your facebook and twitter pages with the straight link to your site. The amount is irrelevant. Give a good shot with 100-200 per social media maybe dripfeeded for one week (around 20-50 signals per day per SM account)
Second linkbuilding process:​
At present, it's time to reach the early adopters! All the acolytes of cooking shall be using our CookingMaster2000 and the only way to reach them is to go to the "think tanks" they popularly use to discuss their information. Where are this? Generally we can find them in any kind of bulletin board, including forums, reddit and similar type of sites. So now it's time to find this and post there our awesome product with a link so they can start commenting and giving their opinion.
Now we have our second linkbuilding opportunity
that can also be faked: time to go for what is commonly called "manual linkbuilding", in forums and reddit and other discussion places we find all over. This can easily take another week and should be dripfeeded at a certain pace per day, maybe 1-10 posts per day depending on how much time we have to do this.
Third linkbuilding process​
At this point early adopters are talking about this, so it's pretty common that these early adopters after, the second week start thinking on doing a review on their sites or comment on other sites because they have found a better way of doing this. So we will see many sites popping with their own review of CookingMaster2000. Here we include both professional blogs and web 2.0 (individuals that do this just like a hobby and don't have the technical knowledge to have their own site with their own domain, so they keep it low key at mrcookingproexample.wordpress.com
Now we find the third linkbuilding opportunity
to fake: lets start creating some tier 1 web 2.0 and starting outreaching for some guest posts. Simultaneously, we can start thinking on buying 1 to 5 guest posts and/or PBN links. When to start this? Technically this could start after second week, to first month. Some people suggest waiting at least 3 months.
Why some recommend waiting 3 months?
Some people go from the original premise that a site needs a good time to be completely build and ready to be commercialized. But the reality is that with the current test-staging-deploy procedures, many sites go fully featured from day one without MVP, meaning that technically we can start booming from day 1. But it's fine to wait 3 months and start from the 2nd or 3rd linkbuilding process as I've mentioned here, if you feel unconfident about starting fast and furious (check the
Disclaimer
below to understand the importance of your decissions)
Fourth linkbuilding process​
Now everyone is talking about CookingMaster2000, so the "late adopters" that generally tend to be a little more reluctant to publish anything new without confirming that is adequate are the news pages. But finally, 3 or 4 months (or even 2 months) after this massive spiral of sucess by our super-cooking-revolutionary product, we start receiving many emails from multiple media, willing to interview with us about our massive invention. And suddenly all those wonderful news articles talking about CM2000 start popping out of the blue.
Here we find our fourth linkbuilding opportunity
: time to go to HARO/media guest posts/.... and start building from there some links with the budget you have.